Solar Chargers for Nature Lovers and Frequent Travelers
Download Audio Version
Solar chargers use sun energy to power batteries and different devices such as iPads, iPhones, laptops, cell phones, and others. Most of them are portable.
Features
Many devices have 4 watts meaning that users can charge their smartphone or another cell phone in 4 – 4.5 hours. Solar batteries and panels have different useful lives. When both units are separated, users can upgrade, replace, and remove the panel or battery. Such devices are also ideal for frequent travelers. They are coated with scratch- and UV-resistant polymers and are made of monocristalline cells.
Uses and Types
There are multi-use solar chargers that come in the form of panels, mountable units, and units with stands. Some applications are designed to maintain small batteries while others – mid-size batteries. They are suitable for industrial equipment, dual-battery starting systems, fence chargers, as well as gate openers. Other devices come with large panels and can be used for connectors, controllers, and hardware. Portable panels are ideal for frequent travelers, those who are in the wilderness, and for hiking trips. This is a good choice for people who need power for their iPod, iPad, GPS unit, or mobile phone. It is not designed for charging inventors, but anything that uses a USB port will work. Some devices even record the amount of energy that is generated.
Factors to Consider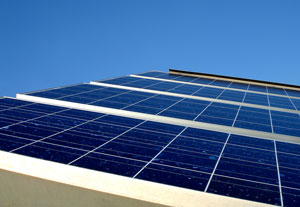 There are several factors to consider before you buy a device – price, portability, energy efficiency, and power. Most consumers want to buy things that are strong, durable, affordable, and easy to carry around. If you are an outdoor kind of person, you may want to choose a device that is designed for camping excursions and backpacking trips. Such devices come in different sizes, depending on the amount of energy output required. If you want to charge your laptop in the wilderness, it is best to choose a device with an output of 14 watts. The time it takes to charge the battery depends on the quality and amount of sunlight.
Some devices come in the form of solar briefcases while others are designed as portable generators. If you are looking for a lightweight, water resistant device, you may want to buy a generator that is made of recycled polyethylene terephthalate (PET). A solar briefcase is another option. It has an output of 13 watts, and this doesn't make it the most powerful option. While it is a little heavy (over 9 pounds), this is a good choice if you are in a remote area, in the mountains, or on a cruise. The small size is a definite advantage. While solar briefcases are affordable, there are accessories that can bring up the price. You can get a connector cable, regulator, and other accessories.
There are devices with an output of 22 watts. They are workable and easy to carry around. You can use them on a thin laptop or MacBook Air. If you need a high energy output, you can get a device that generates up to 55 watts. It works on different computers, including the Air and Pro versions of MacBook. The price of the device depends on its size and energy output.
Some devices are portable but generate less energy and can be used as backup battery chargers. If you need a portable device with a large output, it is best to choose one that is made of copper indium gallium diSelenide (CIGS). It can generate about 26 watts which makes it very efficient. While such devices are more expensive, this is a good deal for the power, efficiency, and portability offered.
Additional Benefits
One of the main benefits is that you don't need an outlet to plug your device. You will enjoy freedom of movement as you can use the charger anywhere during daytime. Even if you find yourself lost in a large city or in the mountains, you can charge your battery and call a friend or someone else to give you directions or help you out of this situation. This is also a good choice for people who want to go green. Solar devices generate no harmful substances, byproducts, waste materials, or emissions. Unlike them, coal and other conventional sources of energy are a major source of pollutants.
Drawbacks and Problems
One problem with sun-powered applications is that they need direct sunlight. In cloudy weather, the sun is nowhere to be found. You cannot charge your laptop or cell phone at night. Heavy clouds, rains, and bad weather affect the energy output. Another drawback is that solar chargers are less efficient than electric power. They are much slower because they depend on an adequate supply of sunlight. Finally, price is an important consideration. While some devices cost about $70, others are valued at $400 – $600 and higher.