The Solar Decathlon Promotes Energy Self-Sufficiency and Conservation
Download Audio Version
The Solar Decathlon is an international competition that aims to encourage innovation, inventiveness, and creativity. The participating teams design, create, and assemble solar-powered houses using sustainable materials and products. The aim is to use passive solar techniques that are cost-effective and efficient. Thermal systems and other sources of renewable energy are used to build houses that promote green, sustainable lifestyle.
What the Teams Do
French, Japanese, Brazilian, and other teams compete against each other and build state-of-the-art solar technologies. Winning teams have created hemp-insulated houses, canopea houses, and other energy-efficient buildings. They use materials and technologies such as wood, stone, photovoltaic panels, revolving curtain shades, and rooftop systems to create sustainable solutions and promote self-sufficiency. Teams from around the world design and build technologies that save and generate electricity through transfer of heat flow and other methods. Some houses provide solar protection and use photovoltaics to generate electricity. They combine a modular design with cost-efficiency, simplicity, and innovative technologies. Other designs combine modern and traditional elements to create ambient atmosphere and an airy living area. They integrate innovative technologies such as recycling systems, solar heating systems, and modern household appliances that save energy and help reduce pollution. A modern off-the-grid village has been designed as well. The model village is also built at the Missouri University as a solar-powered neighborhood of four homes that are connected to the onsite energy storage. The homes use electricity from a micro-grid that can act as a source of energy in cases of outage. Photovoltaic panels produce 24 kW of energy. As part of the project, the village will expand to include other technologies such as a charging station, electric vehicle, and wind turbines.
Innovative Technologies Meet Functionality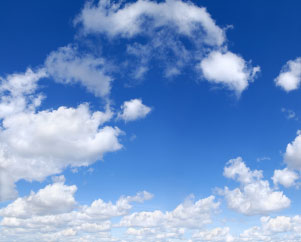 From cylindrical houses to pedal-powered entertainment systems, they offer affordable solutions and functional designs. Sun-powered homes feature eco-technologies, mesh facades, cantilevering roofs, and unique exterior designs. There are even homes that can be installed on rooftops. These homes have excellent thermal qualities to minimize energy use. Some houses have rainwater harvesting systems while others feature a greenhouse. The collected water can be used for washing and dishwashing, showers, and other household uses. There are houses made of bamboo and structures that are built of scrap paper, insulation materials, and wood. Triple glazed windows provide additional protection and reduce heat loss. Ventilation shafts are made underneath the floor and in the roof and walls to allow air to circulate in warm weather.
There are other innovative features such as modular verandas, composting toilets, rooftop power plants, automatic shade controls, and temperature-monitoring controls. The goal is to combine as many green features as possible, from smart energy solutions to natural ventilation and efficient interior choices. Some houses are designed to offer additional protection against natural disasters. They include features such as heat pumps, solar panels, onsite gardens, and others. Sun-powered houses of this type are made of glass, recycled materials, and reclaimed wood.
Contests
There are different contests, and each of them is worth 100 points. The contests are organized around a single theme – communications, engineering, architecture, affordability, appliances, hot water, etc. The Affordability Contest, for example, focuses on energy-efficient and affordable homes that use solar panels and other renewable energy sources. Sun-powered homes feature technologies that supply energy for entertainment, cleaning, heating, and cooking. The Hot Water Contest encourages the participating teams to design homes with hot water heating systems for domestic use. The goal is to provide a sufficient amount of energy and hot water. The Home Entertainment Contest encourages contestants to build homes that use solar power for household appliances, electronics, and other devices.
Rules and Participants
The Solar Decathlon is open to post-secondary, university, and college students. Only students who are 18 years old or older are allowed to participate. The teams can build different types of homes, including single-family, emergency relief, investment property, and others. The committee assesses the solar-powered homes based on whether they are marketable, buildable, functional, and energy-efficient. The teams should build homes that offer uniform thermal conditions. They can use systems for air movement, humidity and temperature controls, and other elements. Market potential, reliability, and innovation bring more points. In addition to affordability, the sun-powered homes are assessed based on humidity levels, temperature, availability of hot water, and appliances (clothes washer, freezer, fridge, etc.)
Teams from different universities participate in the contest, including the West Virginia University, University of Southern California, University of Nevada Las Vegas, and many others. The competition takes place over a 9-day period. Different activities take place, including registration, assembly, exhibits and special events, contests, as well as disassembly. Safety officers monitor whether assembly and other activities are in compliance with the rules and regulations.