Solar-Powered Lights for Outdoor Spaces
Download Audio Version
Solar lighting is used to illuminate the interior of buildings and outdoor spaces. It helps conserve energy and resources and has the potential to increase productivity.
Reasons Why the Market is Attractive
Commercial units and plants use up to 50 percent of the energy produced. This means that the market is competitive given the high price of electricity. Moreover, there are different technologies in use, and each offers a number of advantages. Optical sources are used for lighting and illumination. They catch direct sunlight. The use of non-tracking technologies is an added benefit because they require little to no maintenance. Photovoltaic sources are used to produce electricity from sunlight. This is an efficient source of energy at night and for all areas of residential and commercial buildings. It uses low-voltage wiring that is easy to install and maintain and is affordable.
Yard Lights and Types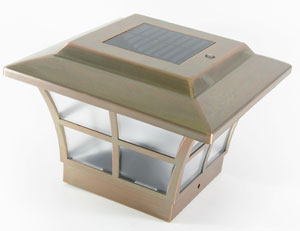 Yard lights are a good choice for outdoor spaces such as gardens, yards, and parks. They are inexpensive and easy to install. It will take you less than a minute to fix them. They capture photons and store them during the day. Yard lights consist of a controller board, LED, and battery. Also known as landscape lighting, they are a smart investment that will increase the beauty, security, and safety of your yard, porch, and patio. Given that they are a low-voltage type of lighting, wiring is not required. Thus they are safe to use and maintain and create ambiance and a welcoming atmosphere. They will highlight the architectural features of your home as well as your shrubs, flowers, and trees. Night-time guests and your children can walk safely to your porch. What is more, this is a deterrent to con artists and thieves. Homeowners can choose from a large variety of architectural and landscape products to accent and enhance their yard and home. When choosing lights, it is best to match them to the purpose and function you want them to perform. There are 3 main types to consider – task, spotlights, path, and accent lights. Path lights are used for driveways, walkways, and paths and come in a large variety of types and designs. They feature hanging hooks, flange mounts, ground stakes, and other details. Depending on the model, some come with timers, colored lenses, high-low power, on-off switches, and other features. Task lights are another variety and are advertised as the brightest class. They are also the most expensive option and produce a focused beam. Spotlights illuminate entryways, statuaries, and other structures. You can mount them in different ways depending on where you want to direct the beam. Garden accents are yet another variety. They create ambiance and add a pleasant glow to your backyard or garden. They are not designed to illuminate your landscape but to create a warm atmosphere and different moods. This is a great way to enhance entrance appeal.
Solar Lamps for Indoor Use
In addition to yard lights, there are solar lamps that are used for illumination. They come in different varieties and include elements such as batteries, photovoltaics, and LED lamps. You can use them to save money on electricity and instead of kerosene lamps and candles. One of the main benefits is that they minimize environmental pollution and fire hazards and are easy to maintain. Similar to yard lanterns, they recharge during the day and illuminate the space at night.
Some lamps are made from plastic and break easily. They are more expensive than other types and crack in a few months. Other types can be used as bedside lamps and are more durable. You can also put a lamp on your desk, the windowsill, or anywhere else you like to. This model is relatively cheap. You can buy it for about $7 - $10. Green solar lamps are another option to consider. They are small in size and contain a panel that is found in the bottom of the base. This is a great source for a night lamp for your bedroom or your children's room. Finally, you can opt for a solar lamp that has a charger and is made of plastic. It makes for a functional bedside lamp.
Other Uses
There are street lights that are not connected to the electrical grid. Each lamp has a battery and a central panel. Generally, they are designed to illuminate large areas and come with LED or fluorescent lamps. There are two types – centrally operated and standalone lamps. Some types stay lit for several nights in cloudy weather.